LOW COST BLOGGER EVENT!
NOW OPEN TO ALL BLOGGERS!!!!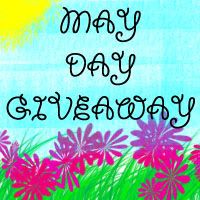 and 
 ~ have teamed together with to bring a May Day Giveaway Event.
OPEN TO ALL BLOGGERS!
We wanted to find a way for bloggers to boost their followers without costing "an arm and a leg."
So we decided to host a Gift Card giveaway and it will only cost you $1 per social media (max 5) (or $1 per entry point up to 5).
Prize $ will be awarded in the form of winner's choice of : Amazon.com code, Barnes & Noble code, or Paypal cash. 
Excited???