If your kids aren't headed off to summer camp this year, you might be stumped as to what to possibly do to keep them entertained and keep you sane. And unfortunately where I live, fun, cultural and educational activities are rare jewels, so we typically have to venture off at least an hour to enjoy ourselves. But don't be discouraged if you live in Small Town, NC like me; North Carolina is chock full of other destinations that are well worth the travel time. I've pulled together a list of 10 fun summer activities and destinations that your kids will learn from and enjoy!
North Carolina Zoo -- Asheboro, NC
Overview: The NC Zoo in Asheboro, NC is a top summer destination for NC families, including 500 acres of developed area, sure to keep you and your little ones busy all day. The zoo is divided into 3 major sections, including the North American landscape, an African landscape and a forest aviary that houses thousands of bird, plant and endangered frog species. There are also several special exhibits open throughout the year.  The zoo has several snack bars and picnic areas located throughout.
Pricing: Individual Day Passes are $12 for adults, $10 for seniors and $8 for kids 2 to 12; children under 2 are admitted for free. There are also special rates for combo passes and group rates.
Know Before You Go: Parking at the zoo is free at the entrances (yay!). It takes between 2 and 3 hours in each major section to view all the exhibits, so plan accordingly. You can download a park map and guide here: Visitor Guide. And be sure to visit the NC Zoo website for much more info on exhibits, parking, pricing and more.
North Carolina Aquarium -- Pine Knoll Shores
Overview: The NC aquarium is a great summer activity for your kids. They'll be thrilled with all the different sea life exhibits. The beautiful exhibits house sea animals from all the NC waters zones, including: Mountain, Piedmont, Coastal Plains, Tidal Waters and Ocean. There are also touch exhibits, so your kid can safely interact with animals like sting rays and sea urchins.
Also, about 5 minutes away is Atlantic Beach, one of the most popular beaches in NC. You can plan your trip to the aquarium for before or after your beach trip to make it a full day's event.
Pricing: $8 for kids and adults ages 13 to 61, $7 for seniors 62+ and $6 for kids 3 to 12; kids 2 and under have free admission.
Know Before You Go: Parking at the aquarium is free. If you need a quick bite to eat while you're there, there is an onsite Dairy Queen. If you're traveling with 10 or more members of your family, be sure to contact the aquarium for 15% off the admission pricing.
Visit the NC Aquarium at Pine Knoll Shores website for more information and visitor tips.
Marbles Kids Museum and IMAX Theater -- Raleigh, NC
Overview: For a fun and highly educational summer activity, consider taking your brood to Marbles Kids Museum and IMAX theater in Raleigh, NC.  There are many, many exhibits that will pique your kids' interests. If you have younger kids, Marbles Kids Museum is perfect.  There's also the IMAX theater that has regular showings. The theater shows both kid-friendly box office movies and also documentaries.
Pricing: Admission to the museum for everyone is just $5 and free for children under 1. If you also plan to enjoy an IMAX feature, admission the museum is just $3. Visit http://www.marbleskidsmuseum.org/letsgo#admission for more information on pricing.
Know Before You Go: There are two snack bars located inside the museum and there are numerous restaurants located nearby. The museum also provides outdoor seating for visitors who packed their own food. There are a few free parking areas located around the museum if you're lucky enough to snag one, but most of the surrounding parking is paid. Also, it is beneficial to purchase your IMAX tickets prior to actually going to avoid sold out shows and long lines, especially if you're going to see a box office film.
Carowinds -- Charlotte, NC
Overview: Carowinds makes its home on the NC/SC border, located just 15 minutes from uptown Charlotte. The amusement park offers all the attractions of its more well-known counterparts. There are rides and attractions for both adventurous and low-key park goers of all ages, Boomerang Bay, a water park located within the amusement park, and there are also live shows and entertainment throughout the year. Planet Snoopy offers attractions that are geared more toward younger ones, so they don't feel left out.
There are numerous dining options at the park from simple snacks and ice cream to steak and Asian cuisine.
If your family enjoys camping out, Camp Wilderness might be an option if you plan to visit for more than one day. There's also a list of preferred lodging vendors that have partnered with Carowinds to offer discounted package rates to visitors.
Pricing: Single Day Regular admission is $44.99 online and $54.99 at the gate, Single Day Jr./Sr. admission is $36.99 online and at the gate, and all two-day admission tickets are $59.99. If you plan to arrive after 4pm, you can purchase single day tickets for $26.99 online and for $29.99 at the gate. You can also purchase single day parking passes online or at the gate for $12.00
Know Before You Go: Dining plans can be added to any ticket. For a more luxurious time at Boomerang Bay, consider renting a cabana. Visit http://www.carowinds.com/plan-a-visit/trip-tips for more insider tips on enjoying your time at Carowinds.
 The Outer Banks of NC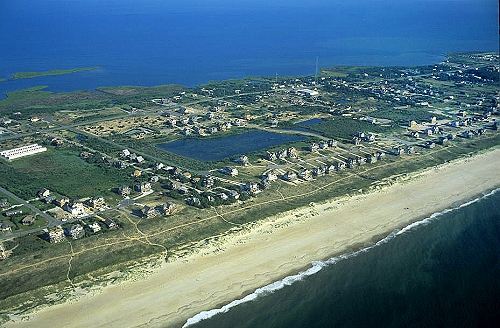 Overview: The Outer Banks is a 200-mile long stretch of barrier islands off of North Carolina's coast. Millions of people visit the Outer Banks year-round as a popular tourist destination for NC residents and out-of-staters alike. Its natural beauty is breathtaking, and there are many things to do that will keep everyone happy and entertained.
Restaurants, parks, beaches, resorts, sightseeing and shopping are located all throughout the Outer Banks communities. Jockey's Ridge is the East Coast's highest sand dune, where you can hang glide or go hiking. Or visit the Lost Colony in Manteo, NC for a live history experience.
Pricing: Of course pricing varies greatly depending on the activities you choose and where you stay (if you stay at all).
Know Before You Go: Lodging in the Outer Banks fills up quickly, as many people plan trips up to a year in advance. Visit the official Outer Banks website for tons of information on lodging, dining and sight-seeing: http://www.outerbanks.org/
Wet n' Wild at Emerald Pointe -- Greensboro, NC
Overview: Wet n' Wild at Emerald Pointe is a dream for those who lover water parks! There are a gazillion water rides and attractions, including a wave pool, lazy river, numerous water slides and even attractions for the younger crowd.
There are also many food spots for hungry park visitors. You can find ice cream, cold drinks, snacks, pizza and other fare.
Pricing: Basic daily tickets are $34.99 for those who are 48" or taller and $23.99 for those under 48". There are also several options for combo tickets (which can include a meal or a meal and a locker), season passes and cabana rentals. For more information on the prices of these, visit the Emerald Pointe pricing webpage. Also parking is $7.00 per vehicle, so don't forget to include this in your budget!
Know Before You Go: Emerald Pointe is quite a large water park, so plan to spend several hours there if you and your family want to enjoy the entire park. Also keep in mind that some of the attractions close 1 hour prior to closing. Please visit the site for more information. For safety concerns, the park has several rules that must be followed that are listed on the website as well. Please visit their information page to view details of this information and much more.
Frankie's Fun Park -- Raleigh, NC
Overview: Frankie's Fun Park is like Chuck E. Cheese on steroids. Your kids will have an awesome time. You will have an awesome time. Frankie's not only features a huge indoor game room/attractions area, but there's an entire outdoors section that includes, bumper cars, nets, go carts, put-put golf and much more. Inside the game room is vast and even includes laser tag and a mini bowling lane. There's also a snack bar and a full sized restaurant, serving American fare, inside.
Like Chuck E. Cheese, the games award tickets as your kids play, which can be redeemed for prizes.
Pricing: There is no admission fee, and Frankie's offers there attractions as "pay as you play". The games, food and attractions have specific prices and you receive a Frankie's debit card at the snack bar. You just load the amount of money you want onto the card and it is debited as your kids enjoy the indoor and outdoor attractions. The debit card is also good at the snack bar as well. The debit card can also be used to convert the tickets to credits, so you don't need to carry around tickets the entire night as the kids earn them.
Know Before You Go: The indoor park is very, very busy and equally as large, and it's easy to get lost in the crowd. For older kids, make sure you designate a meeting point every 30 minutes or an hour to make sure everybody is still on track. Younger kids should stick with you. Also keep in mind that your kids will essentially be keeping up with a debit card. If they lose the card, they've also lost money and there is no way to track it. Visit Raleigh's Frankie's Fun Park website HERE.
Biltmore Estate -- Asheville, NC
Overview: The Biltmore Estate is much like the Outer Banks for NC residents in that it is a "must-see". All the photos you could ever see don't do this place justice. At 175,000 sq. ft., the mansion sits upon 8000 acres of land. Not only can your family explore the mansion and gardens, but they also offer outdoor activities on the property, including fly fishing, carriage rides, Segway tours, river boating, etc. Of course there are also gift shops and even several dining options onsite.
The view of the mountains surrounding the estate is priceless and stunning. You can make visitation to the Biltmore a desitination in itself or as part of a trip to the mountains.
Pricing: From now through September 3rd, 2012, if your ticket is purchased at least 7 days in advance for M-F, it is discounted to $44.00 and it goes up to $49.00 if purchased for Saturday. Regular ticket pricing is $59.00. While that does seems quite high, this is made a little better if you have younger children (9 and under), who are admitted for free! There is more information on prices on their ticket prices page.
Know Before You Go: The Biltmore Estate is huge. If you plan to thoroughly explore and enjoy the property, plan on anywhere from 6 to 8 hours to do so. Dress comfortably and plan to drive. Again, this is a big place. You will be doing a lot of walking. Also some attractions and venues on the estate and several miles apart and will require that you travel to them. The Biltmore Estate also recommends that you visit on a Sunday or Friday if you would like to avoid many guests. There are many more travelers' tips, maps, etc. on the Biltmore website.
Concord Mills -- Concord, NC
Overview: Concord Mills is a shopping trip and fun destination all rolled into one. Every member of your family will find something to do here. Shop 'til you drop in this mall with more than 200 stores. The mall is big and you can easily become tired, so pace yourself. This might be a trip better suited for back-to-school shopping, so you aren't wondering around aimlessly looking for places to throw away money.
What sets the mall apart from just being some overly gigantic outlet mall are the onsite attractions. There's a NASCAR speedpark with indoor and outdoor activities for your family, including go carts and laser tag. There is a Dave and Buster's and also a 24 screen theater/IMAX. And of course there's food for days.
If you plan it right, you can break the shopping up over two days, so you don't burn out the kids and hubby. Concord, NC is a hop, skip and jump from Charlotte, so spend a day or two experiencing the surrounding area as well.  It'll feel less like a shopping trip that way.
Pricing: The amount of money you spend here of course greatly varies with the activities you choose to do while you're here.  This is why it would be better to plan ahead, so you don't get there and go bankrupt due to improper planning.
Know Before You Go: If you do plan to stay more than one day, definitely check out the website for neighboring hotels that have partnered with Concord Mills to provide packages. Many packages also include a coupon or discount booklet.
Morehead Planetarium -- Chapel Hill, NC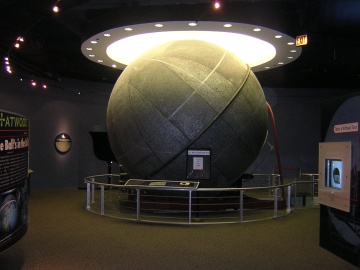 Overview: The Morehead Planetarium has been a destination of many school field trips, and rightfully so. It's just generally awesome, not even to mention the fact that its on the Tarheels' campus -- that alone makes it awesome.
This planetarium itself should be a part of something else you have planned for the day. It operates 10am to 3:30pm M-S and from 1 to 4:30 on Sunday.
The planetarium allows your child to experience what it would be like to fall into a black hole. Or how about a trip to the heart of the sun? Big Bird and the Sesame Street gang also have a show that is catered toward the younger patrons. There are numerous planetarium shows, as well as Science LIVE shows that are scheduled at different time during the week. Check the schedule to know when the best time is for you attend with your family.
Pricing: Children ages 3 to 12 and senior citizens 60+ are just $6 and adult tickets are $7.25
Know Before You Go: Please visit the Morehead Planetarium's FAQ page for much more information.
So, there you have it, a list a 10 fun summer activities that you and your family can enjoy together. Pack up the kids and GO!