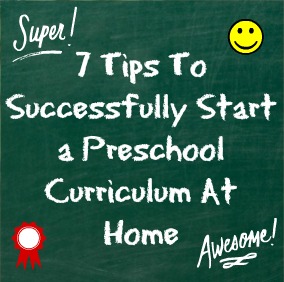 As a mom, I know how important it is for your children to learn new things at an early age.  Children typically learn very quickly and easily during those early years especially their language skills.  I also knew that I needed to find some preschool teaching materials and tools to help keep him occupied and to make learning fun.  I knew that it was important for him to continue learning so that he wouldn't lose the skills and knowledge that he has already acquired from daycare.  If you have a toddler, you probably already know that they have a short attention span and you have to keep them busy and entertained.
I wanted to share with you how my son's first week of "Mommy's Preschool" went.
Continue reading 7 Tips To Successfully Start a Preschool Curriculum At Home at Uplifting Families.