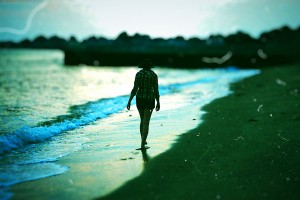 I want to discuss something very important today—something that will make a huge difference in your life if you take it to heart and learn how to ritualize it. I call it 90 Magic Minutes for Mom and I recommend it daily.
Our primary job as mothers it to be there, ready and willing for any emergency, to hand hold, to comfort, to nurture, to encourage and to love. Motherhood challenges us to be PRESENT. We must live in the now; fully engaged. That means putting everyone else first, and we do. But then we pay for it by depleting our own inner resources.
If mothers are the tool that shapes and molds the family unit, then we must take time to sharpen our axe by spending time alone. Moms need uninterrupted time to replenish and regroup. I have found that as little as 90 minutes a day is ideal for this.
Coming from the corporate world, I have been a lifelong student of time management and productivity enhancement. I have been to countless "time management" seminars, usually run by men, who opine about schedules, unbroken routines and consistency. Those things are all "ideal" in a hypothetical "non-mom" environment.
We all know better. Not much of our schedule is predictable, nor is it "within our control". If you are a mom who has mastered predictability and control, please, come post your secrets on my blog. I live in a world where I am lucky to go to the bathroom without someone following me. In my house, we have a plan but the plan sometimes changes by the hour. If you fall into this category, don't believe that you are doomed to failure. There is hope.
I have learned some coping tactics that I will share with you today. But you have to be willing to be really open-minded, ultra-creative and super-resourceful. Even more difficult, you must be willing to establish boundaries.
Let's practice this one.
Right arm up.
Pointer finger to the sky.
Now draw your line in the sand.
Seriously ladies, I bring you a method that will help you carve out some "me" time without interrupting the flow of your routine. If you really can't squeeze out 90 minutes, 60 will do. I promise your world will not fall completely apart in that amount of time. And what you will gain in renewed energy will far outweigh any crisis that can happen in that 90 minute period.
Step 1: Identify potential blocks of time.
First, I recommend looking at the patterns in your routine that do provide some consistency, or opportunities for "escape". I recently heard a great quote by Leonard Cohen, "There is a crack in everything. That's how the light gets in." Look at your own life with that approach. When you find a few consistent cracks of light, those will become your opportunities. It's all about incentives. If you know something good is waiting, a reward of sorts, you will subconsciously work harder to make sure it happens.
Figure out what will work for you. Time management experts always recommend these blocks of time happen early in the morning. I understand the logic, but have discovered that it doesn't work for me. The first hour of my day is usually spent talking to and coordinating calendars with my husband, and then I am hit with breakfast and home school. Half my day is gone.
However, I drive my kids to a lot of activities and I discovered I consistently have a 60 – 90 minute block of downtime. I used to spend it chatting with other moms which was great, but I realized that this was my "crack of light"—my opportunity for 90 magic minutes.
Step 2: Create your ideal 90 minute scenario.
Thinking about the possibilities can be delightful. However, there are a few rules that apply.
It can't involve spending money unless money is NO object.*
It should include ANY activities that inspire and replenish you.
It should be YOUR plan. Don't do what someone else is doing. This is your time!
Right now, take 10 or 15 minutes to brainstorm your ideal 90 minute ritual. Challenge yourself to uncover two are three things that really make you feel refreshed, inspired and energized. Why two or three? Because in a mom's world, you need plan A, B, AND plan C.
When I completed this exercise, I found that what I really craved was 1] uninterrupted blocks of time to write, 2] a chance to get educated (to feed my mind), and 3] exercise and meditation.
Visualize your scenarios down to the last details. What will you need? Where will you be? What will you wear? What tools, devices, resources are involved? What are the challenges? It is really important to plan in detail because you are going to put together two or three 90 Magic Minute kits that are ready and available whenever you are.
Step 3: Gather your resources and gear up for action.
When I say action, I mean military readiness. A consultant who used to work for me told me that during his time in the Vietnam War, he developed a habit of eating whenever he had an opportunity because he never knew when his next meal would be. This is the kind of mindset I am talking about. When the opportunity presents itself, you must spring into action. Grab Magic Minutes kit A, B or C and go.
Look at your resources and pool together what you need as best you can. I converted my van to a virtual office, with all my educational, inspirational, and meditative tools. I have power cords that plug into cigarette lighters. I have mobile internet and my computer with me at all times. I keep an exercise bag with my clothing, shoes and a yoga mat. I installed blinds in the van for privacy so I can change on the fly if needed. I even have a pillow and noise reducing head phones so I can lie in the back seat if I want to meditate. No matter where we are, I can seize the opportunity because I am prepared.
Most people consider me crazy, but I have come to crave this time. I used to dread the thought of getting into the car to drive another kid to another activity. Now, I look forward to it.
When life hands you lemons…
Step Four: Claim Your Space and Make it a Habit
This is the part about resisting and overcoming all the challenges and obstacles you will face. First, declare your intentions to your loved ones. Tell your husband and children that while you love them dearly, you need your own time and space.
Once they are onto you, they will believe they have the upper hand. They will resist. They will create distractions. They will set booby traps. Stay strong, calm and focused. Explain patiently that life will not come to an end in 90 minutes. If someone is bleeding or an ambulance is needed, then they can interrupt. Otherwise, there are no other acceptable "emergencies".
Remind them that they are your priority and you are always there for them. Now, you need a little reciprocation in the form of their support and willingness to give you this time.
Your next potential obstacle is yourself. It's now up to you to make your new ritual a habit. Give it 30 days of your fully committed effort. As you are going through steps 1, 2 and 3, you may experience euphoric feelings in anticipation of your newfound freedom. Then, your old habits and routines will start interfering with your success. You may become your own worst enemy. Do not commit crimes against yourself by giving up. You must be patient and persistent during this time. If you fall off the horse, get right back on. After 30 days, your new routine will feel comfortable. It will be a ritual.
Congratulations!
P.S. For the sanity of all the amazing moms out there, please share these strategies by forwarding them the link to this post. Thanks for reading!
* I am not opposed to an initial investment in a few items that will make you successful, however, getting a daily massage or manicure, is probably not sustainable for most moms. Know your financial limits and don't cause strain in your relationship by adding additional financial burdens. The best things in life are free.
If you like this post, then please visit my main blog at www.confabulicious.com. Leave me a comment and I will love you forever.