Another Day, Another Workout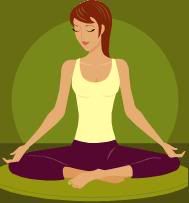 So as my challenge progresses I realize how lazy I actually have been! I just finished my second "workout" with the Your Shape and I am feeling it. (Not that that is a bad thing.):) My back is killing me and so are my abs, butt and legs. I know this is a good thing right now, but that doesn't mean I have to like it!...

Check out my blog The Elect Lady for the rest of the article.