Reading is something I enjoy doing. The best thing that compliments my reading habit is a good book and, yes an eye catching bookmark too. Trust me; I am a little finicky about my bookmarks. Buying one doesn't seem to be a good decision. Being a miser, I feel when I can make one why to waste bucks on it. So again while reading a new book, I thought of crafting a cool bookmark for myself.
This is how it came into this world-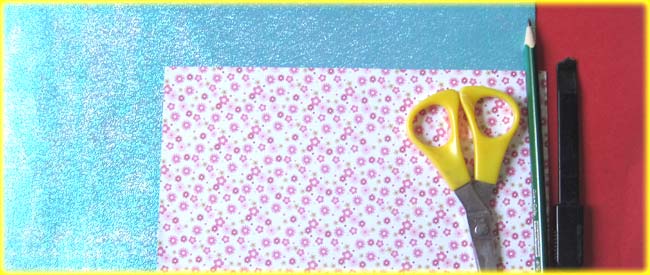 What you'll need:
(1) Colorful papers
(2) Glue
(3) Cutter
(4) Pencil
Step 1: Start by cutting 2 heart shapes - 1 big and 1 small from a card paper. cut the smaller heart shape from any decorative paper.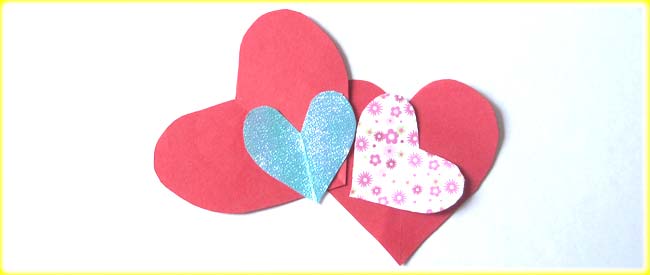 Step 2: Once you have both the heart shapes cut out. Place the smaller heart over the bigger one and use a cutter to cut a 'V' on the bigger heart.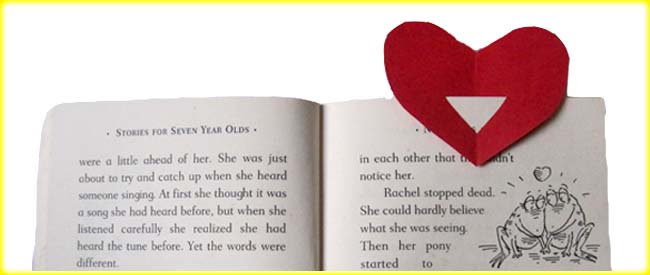 Step 3: You are done! Use little glue to stick the smaller heart over the bigger heart in the centre.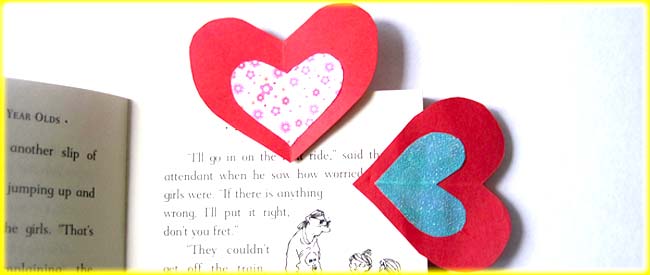 Easy right? Make colorful heart shaped bookmarks and gift them to the other bookworms around you.