Anyone that knows me knows that I am obsessed with fall.
My wedding was centered around "magic pumpkins," browns and oranges, and fall leaves.
Every room in my house displays color that has some sort of pumpkin in the name.
Like 'pumpkin batter,' and 'pumpkin spice' .. I could name others but you get the point!
I love the smell this particular season brings.
Cinnamon and cider magically lace the air wherever you are. At least I think so!
Butternut squash soup - I have a terrific recipe of you want it!
Its the season of costumes and giving thanks for what your year has brought you.
Its my most favorite season!
Welcoming this season, I am also excited to welcome, and announce my very first sponsor.
Vanessa Krajcir brought over a box full of smell goods and goodies that I couldn't wait to dig into.
I am HOOKED!
This Warmer that is perfectly named " Hope!" is the reason my house smells like "pumpkin roll"
- so right up my alley!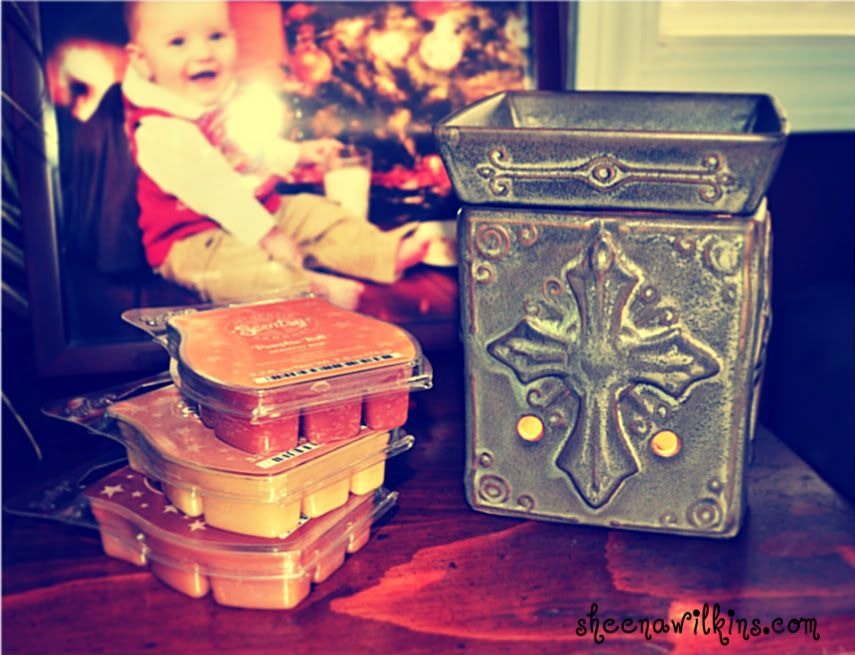 .... For the babies rooms!
Meet their new " Buddys!"
"Robert the Lion" graces Cole's room with a "Newborn Nursery" scent that is baby fresh and powdery.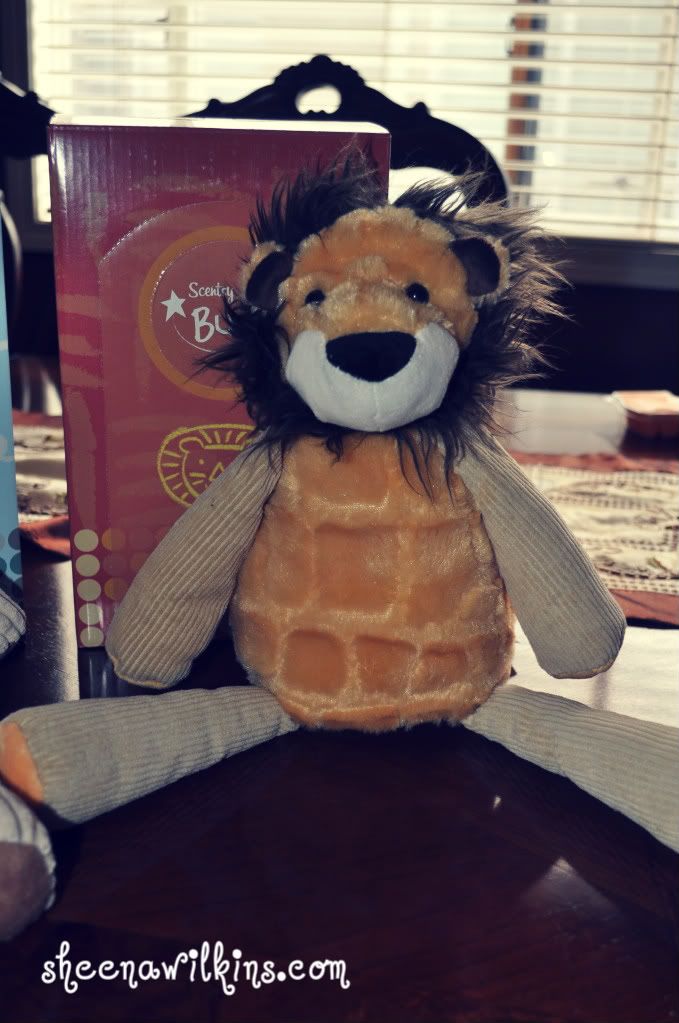 Savannah wont let go of her " Lenny the Lamb."  Too cute!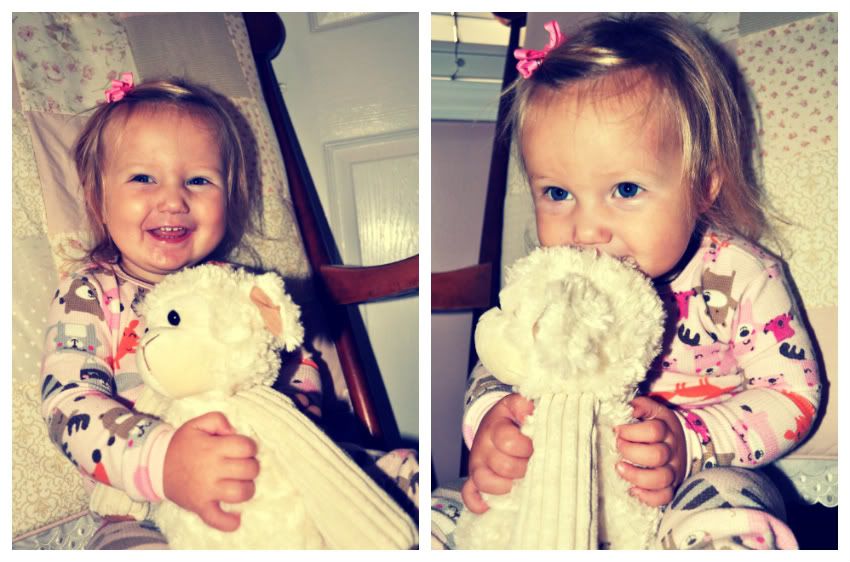 These little guys have pouches in their belly where you put whichever scent you choose, and they have zippers in the back that are hidden perfectly so your little person doesn't find them.
Where is baby?!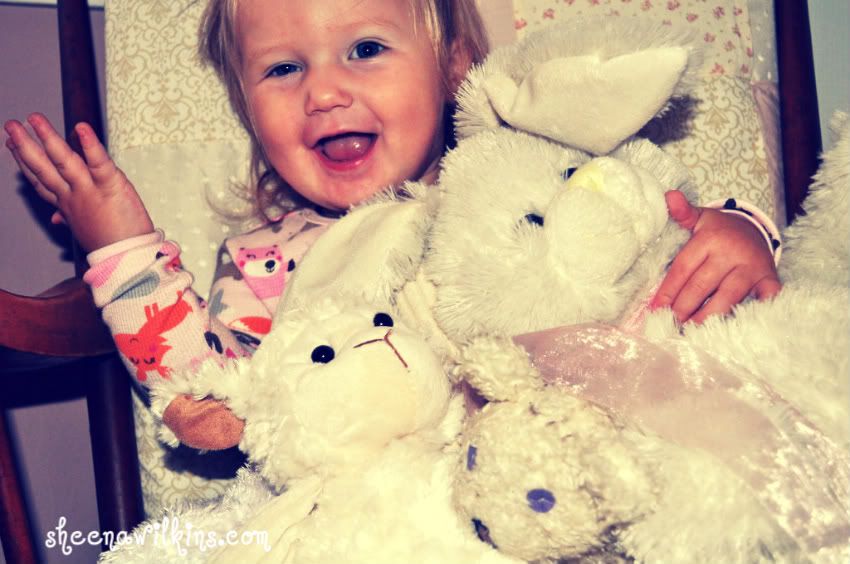 I am excited to host a party next month featuring Vanessa and all of her Scensty goodies!
 If you are local, I'd love for you to join us for a glass of champagne and a delicious dessert while we smell the deliciousness this season brings us. All courtesy of Scensty!
If you are not local and can't make the party, click 
here!
Very first give-away! 
A follower of this blog who comments on this post will be randomly selected to win this same "Hope" Warmer I have and a scent brick, so you are apart of this club of people who like their homes to smell absolutely -sinfully divine!!
Not sure what to write? Tell me one of the many "Little Things" that makes your life great =)
Some Little Things on this Friday, check out my diaper babies getting along.
These kinds of moments are far and few between, so when they happen.. I savor every moment of it.
just for a laugh!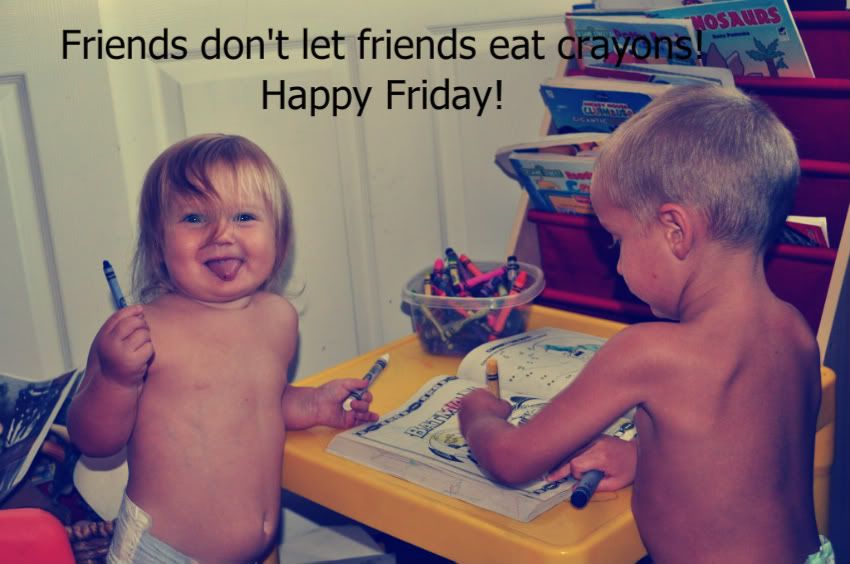 We are off for a week at the River. One of my most favorite places on this earth. As soon as I get off the road and see the signs that lead you to heaven on earth ( in my opinion ) .. worry and concern disappear and its replaced with pure serenity. Not to forget, we'll be with some pretty awesome people all week.
This is where I'll be!
Wherever you will be - don't forget 
"The Little Things" all add up to one great big thing!