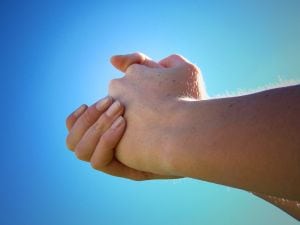 ..Beg if I want to, Beg if I want to! You would beg to if you knew what could happen to you!! (Now that song will be stuck in my head all day!)

It's times like these when it is good to be the one writing the post! I have something VERY important to share with all of the fabulous business owners, coaches and mentors that I know.

Yes, I will get around to telling you what I am begging for but first I have a couple of questions.
Do you have a specific purpose, passion and goal for your business and/or life for that matter?

Do you have such a well defined vision of your business that it is obvious to all of those around you?

Confession time – A year ago I did not. I knew one thing and that was that I was supposed to be helping women. I didn't know how I was supposed to be helping, what I was supposed to be doing or when I was supposed to do it.
I don't know if you can relate but my mind was jumping around like a frog on a hot tin roof. (Could have been my ADD kicking in) Maybe I would be a life coach, maybe I should teach people about personalities, maybe I would be a spiritual mentor, maybe I would be a writer and then there is everything that I know about business. I was really confused!