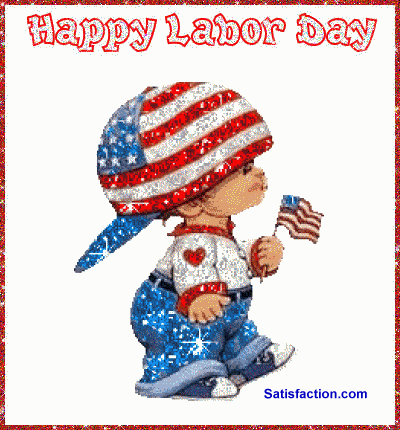 Every first Monday in September we celebrate the contributions workers have made to the strength, prosperity, and well-being of this great nation of ours called America. We've come a mighty long way baby since those days of sweat shops and child labor.

The very first Labor Day holiday was celebrated on Tuesday, September 5, 1882, in New York City, in accordance with the plans of the Central Labor Union. Because of that movement, it did not take long before others followed suit and its popularity spread across the nation. In 1894, 23 states jumped on the band wagon and adopted legislation naming the first Monday in September of each year as the official holiday in honor of workers. We truly have become a fundamental force that has brought this country to the highest standard of living and the greatest production the world has ever known. We're still making mistakes and I still think a woman should run this country ... at least we know where to find a bargain, stick to a budget and certainly know how to make cuts when we have too!

To celebrate this upcoming holiday I'd like to share some rather tempting recipes that are generally inexpensive and truly mouth watering to make up an entire meal for either a small gathering or army. I've included two desserts to tempt the dickens out of you and you can find them HERE.
Best wishes for a happy, healthy, safe and memorable Labor Day weekend.