I really enjoy this project because the kids learn SO MUCH out of it!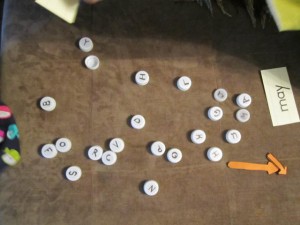 I've been collecting water bottle caps over some time now. I can proudly say (and only because of this project) I have collected lots of them. I started writing the letters on them so we can spell out words. The first word my preschooler learned was his name. He was so happy to see his name written out. Then, he got bored. The letters didn't mean too much to him since he couldn't spell out words.
While I was at the dollar store, I found these great word cards and then the light bulb went off. It was now GAME TIME!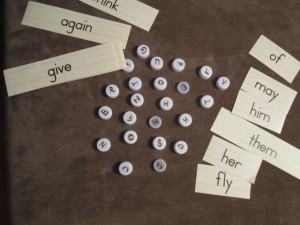 How to play the game:
Come visit me at:
http://www.mamasblissfulbites.com/2013/08/29/letter-matching-word-s...