LOW COST BLOGGER EVENT!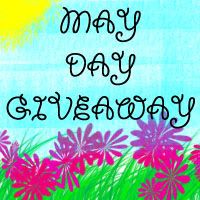 and 

 ~ have teamed together with to bring a May Day Giveaway Event. OPEN TO ALL BLOGGERS!
We wanted to find a way for bloggers to boost their followers without costing "an arm and a leg."
So we decided to host a Gift Card giveaway and it will only cost you
$1 per social media (max 5) (or $1 per entry point up to 5).
Prize $ will be awarded in the form of
winner's choice
of : Amazon.com code, Barnes & Noble code, or Paypal cash. 
Excited???
~Then fill out the form
CLICK HERE
~Pay via paypal
~Post to your blog and/or facebook
~Then post to any other social media site you can to get more bloggers
to sign up. The more that sign up, the bigger the giveaway prize will
be!  It would be great to get over $200 or $300 or more!! So start
spreading the news!
AFTER YOU
FILL OUT THE FORM
, MAKE SURE TO GET ALL THE POST CODES FROM
THE FACEBOOK GROUP:
https://www.facebook.com/groups/271999752886604/
 *Post on the day it goes live and post a link in the group on where it
can be found (within 12 hours, or you will be removed from rafflecopter)
 *Post at least 10 other times during the giveaway or more if possible on
twitter, facebook, link-up sites and more during the contest to help
drive fans/traffic to the giveaway.
 Excited??? Then fill out this form, pay via paypal, post to your blog
and/or facebook (and any other social media) to get more bloggers to
sign up. The more that sign up, the bigger the giveaway prize will be!