One of my goals last year was to attend at least one conference, event, convention, etc in order to build my skills and knowledge, but as the years progressed. I have allowed the universe to grant me the opportunity to attend The Blog Workshop Online Conference. Even though I won't be traveling outside of my home, but I am able to be home, gain the same information with the hassle of a baby-sitter. Working from home is getting easier and easier with the awesome technology of computers.
Take the advantage to learn:
Blogging With the Bloggerpreneur Mindset. How to build a profitable empire.
How to connect and  build effective relationships with brands, advertisers and more.
Providing a great starting point and tools to further your blogging enterprise.
Including top experts who will be speaking such as IZEA, Blogads.com, Blogfrog.com, etc you will get first hand information that will help you become a better blogger and build relationships with companies who will bring a profitable business working from home.

Get 3 days of The Blog Workshop, which will include 6 sessions with powerful speakers, resource lists, giveaways, and your The Blog Workshop Tee!!! 

Plus... 10% of your ticket will be donated to 3 wonderful Causes which hold meaning in my heart as they each had an affect in my life. 
Atlanta Day Shelter for Women & children 
WellSpring Living 
Suicide Prevention
Or You can participate in this discount opportunity to help you build your business based off of your needs. $50 can get you a blog consultant on blog design, branding, marketing, and more!
Have anymore questions please feel free to e-mail me for more information.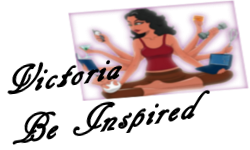 Don't forget to get your Free eBooks and also entered for a chance to win a Soul Purpose Product.