These are my treasured ideas for people who enjoy writing and/or journaling:
Writing is best when it is lived. Just as is any passion that we feel in our heart. It is a lifestyle, a being. Become it through your practice.
To develop your writing and/or passion,
first make your presence with it a priority
.
It is simple. Make time and space for it.
But reconsider which time and space works best.
Find the ideal pocket of time in your usual routine. Whether you develop a little bit of it daily or focus on it once every week, find the spot that is just right. One that flows with your energy.
Use this as a "rock" in your flow. Allow other things to move around it; keep it your priority.
I prefer mornings when the energy is fresh and it is more likely to be nice and quiet so that I can really be with my self and am not as easily distracted.
Set up a space customized for developing your passion. One that is attractive to you and draws you in. Place all the essential tools customized for you and this project within easy reach. Make it so that it prompts your creative flow and feels great to be in.
Visit it every day, a few times. Even if just for a check in. Allow it to serve as a keystone to always keep you connected.
When you actually get into that pocket of space and time in which you are really writing, keep these approaches in mind. First tune into what type of mood you're in or what you're feeling and identify which you'd like to do.
Journaling/Creative
: If you feel inspired and have thoughts to spew, jot them down in a handwritten journal and allow it to flow. Don't think twice about spelling errors or punctuation. You can perfect it later. Just focus on getting to what you are feeling and getting it out on the paper.
Reviewing/Filling In
: If you are not so inspired to write about any particular thing, flip through some old notes. If you don't have any now, you will have TONS very soon if you really like to write. Keep all notes you write randomly with any type of inspiration in them and then reference them at these times. I have folders full. You can fill in past things you've started or further outline them. Take what you've written in the past a little farther. Usually it brings me right into the flow.
Editing/Refining:
This is the final version of your writing. Go through it all once again and see if anything else arises to be added or if any parts are no longer needed. Make sure that the overall structure is best and that it also flows well.
A great way to naturally prompt your writing to actually getting to this stage is by posting them to a blog. That also allows others to enjoy your writing, if interested.
Whatever your preference, collect your final drafts in one place that is well organized and easily findable.
Would love to hear your tricks and tips. Have fun writing. :)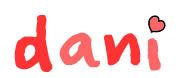 Danielle Marie Crume