Two
HUGE
giveaways! Mark on your calendar so you can remember to come back and enter.

First:
March Madness

.
Tons of blogs with tons of prizes. I am doing a few giveaways on my blogs during this time. Come enter during
March 15-20, 2011
. Entries are FREE and EASY!
Second:
Blog Bash 2011!
Each blogger who participates will be giving away a minimum $100 prize! Mark your calendar for this one, this is huge! Come back and enter
June 22-24, 2011!
Entries are FREE and easy!



I will have both these giveaway buttons on my blog(s) sidebar until they are over.
Make sure you invite all yoru friends!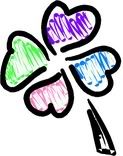 Good luck and happy blogging!