(Read More about me at LifeGotMessy.com)
So, my Tupperware Business has really taken off, much to my surprise.  I went from having no parties for 3 months to being booked for the month of October and having people contact ME about hosting parties.  I'm thrilled!  I'm also a little bit overwhelmed by the additional time needed to run a business.

I'm loving my date book right now, I'd be absolutely lost without it.  I'm currently in the market for a new one though, and have been doing some research on the topic. There are certain features I'm specifically looking for, like monthly and weekly calendar views, and other features that I think I might like, but I just don't have experience with them.  Here are three that I'm definitely considering right now:
*Please note that I have not been compensated in any way for these product opinions.

1. MomAgenda Mini Day Planner  
This was one of the first planners that came up in a google search for "best day planner".  It's products are marketed to moms, and offer extra spaces to keep track of the schedules of up to four other family members.  This "mini" version has a page-a day layout and is small enough to put in my purse (a must for me)
2.
BusyBodyBook Family Organizer
This planner is intriguing to me, as it has vertical columns that can be customized any way you like!  I could have a column for Tupperware, one for work, one for household tasks.... hmmmm, now I have all kinds of ideas! The picture from their website shows the columns being used for family members. 
3.
Muchadoaboutyou on Etsy Handmade Planner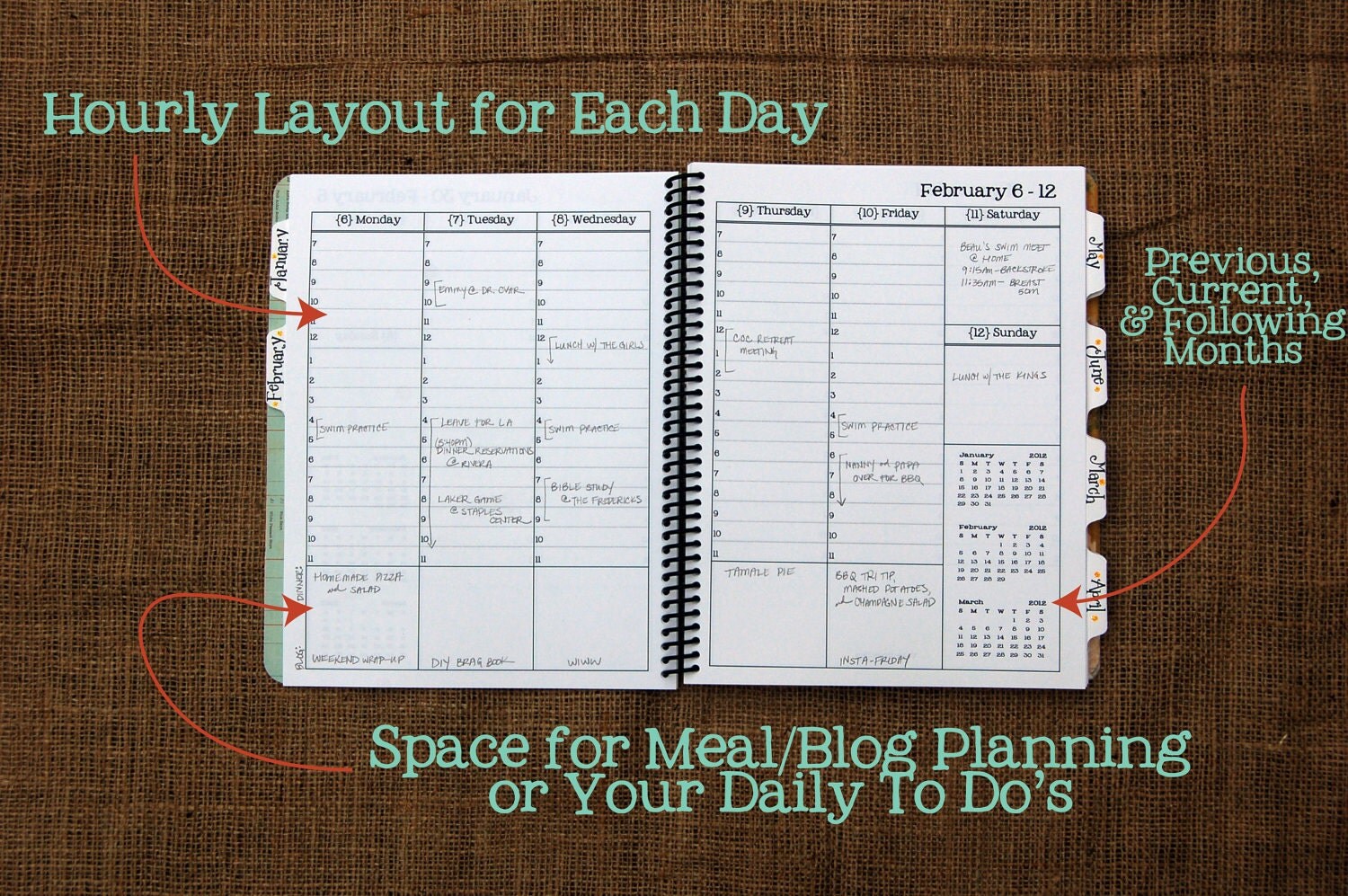 I've been a seller on Etsy, and I certainly have a soft spot for fantastic handmade items.  This planner has a great layout - LOVE the hourly vertical days, and comes in a variety of fun designs and three different sizes.  
Do you have a daily planner that you love?  Tell me why I need it!