I am a recovering material girl. Over a short span of two decades, my husband and I managed to accumulate an impressive collection of "status symbols" which I enjoyed until I realized how much excess "baggage" we were carrying around. I have become more practical in my 5th decade (that would be my 40's). I have stopped worrying about what will "impress". I now follow my heart to make decisions.
My heart recently led me to the Nissan Cube. It is a cute little cupcake of a car that looks something like a milk truck crossed with a bulldog. During a romantic getaway with my husband this summer, we rented a Cube and it was love at first sight--at least for me it was. My husband flat-out refused to get in the thing until he realized it was THE ONLY car available in the greater New York area.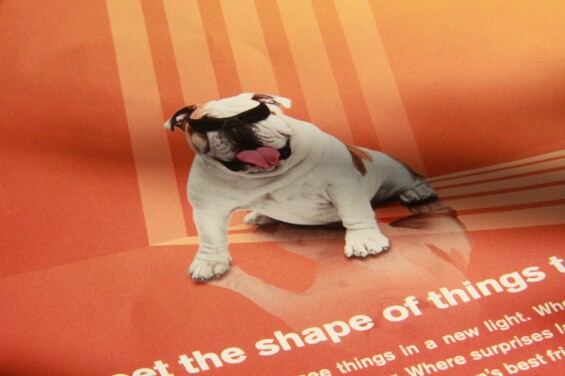 Our love affair began. I am referring the one between Cubie and me. We drove 1,600 carefree and romantic miles together perusing through the boroughs of Manhattan, Long Island, the Jersey shore, and Connecticut. We couldn't have been happier. I rode Cubie like a wild-woman racing down the 95 and over the Jersey turnpike with a newfound "zest" for life. Cubie's stamina was amazing. He could just go forever—35 or 40 miles to the gallon depending on how my foot caressed the pedal.
Cubie and I visited elegant restaurants like Val Bella in Greenwich. The valets were polite and all, but quickly disappeared to the back of the restaurant to hide Cubie well out of view of loyal patrons. Oh, the shame. I felt so sorry for Cubie, but he waited patiently for my return.

When visiting ritzy places like the Hamptons, Greenwich, and the Jersey shore, friends and family burst into laughter and expressed disbelief at "our ride". "What the hell is that?" was the typical greeting we received. It was almost more than my husband's ego could take. Members of the Rock Rimmon Country Club in Stamford, CT wondered if management had dropped the membership fees just a little too low when we pulled into the Porte-cochere and handed over the keys.
For a brief moment, I questioned myself. How could something that felt so right be so wrong? Serious soul searching led me to the conclusion that I didn't give a hoot about what anyone thought of Cubie. My love was just too strong.
And then, just as it was beginning, our fledgling affair came to an abrupt end. My husband thought the two of us were just a little "too cozy," and he sent Cubie back home. I returned to California broken hearted, with QB on my mind, rationalizing to try to dull the pain. "Cubie isn't the kind of car a woman in her 40's should be driving." I said to myself. "I should be looking for a car my own age, like a Range Rover, or the New Mercedes SUV, or one of those very highly rated Toyota minivans".
But, I simply haven't been able to shake the memories. I find myself driving down the freeway, searching for Cubie. Just one little glimpse gives the shivers and brings back a flood of memories of me in the driver's seat.
In a moment of weakness, I blurted out his name in front of my kids during a family dinner. It was so tactless of me. Now the kids know all about the torrid affair. They are so young…so innocent… and yet they feel my pain. I showed them pictures and described him down to the last beautiful detail. I spoke passionately about his smooth rounded cubic backside, his broad front seat, and multiple cup holders. I swooned over his wavy ceiling panel and cute little dashboard lights. I couldn't help myself…the tears came as I spoke of "his shag rug".
I even took them to drive one (God, forgive me). They can't help themselves either. Now they love Cubie. It seems everyone does. Even Georgie the dog dreams of taking a ride and hanging his head out the back window, tongue flapping in all his toothless, fluffy glory. We speak of him constantly when it's just the three of us, but we don't talk about it much in front of the hubby.
He's still set on one of those sleek Lexus hybrid sedans, or high powered all-wheel drive thingies. I keep telling him that for the same price as our four sub-zero refrigerators, we could own a cube. For what I am spending on gas each month with my big guzzler, I could cover a payment, maintenance, insurance and gas for the cube. He just doesn't "get me" right now. Sometimes, I can't help wonder if we are growing apart.
Labor Day weekend, my dreams of the cube came true. He's silver and sleek. He has all the attributes that I want in a car, simple functionality, peppiness, and spunk. As a tribute to the original, we named him Cubie II. My kids and I have been making excuses to drive somewhere just so we can take a ride.
I finally figured out why I love this silly car so much. Every time I see one, I smile. Very few things on this planet affect me like that. Everyone seems to smile when they see the cube. Go ahead; try to look at one without smiling! And, if I am not around as much, you'll know where I am spending my time.