This is Isaac.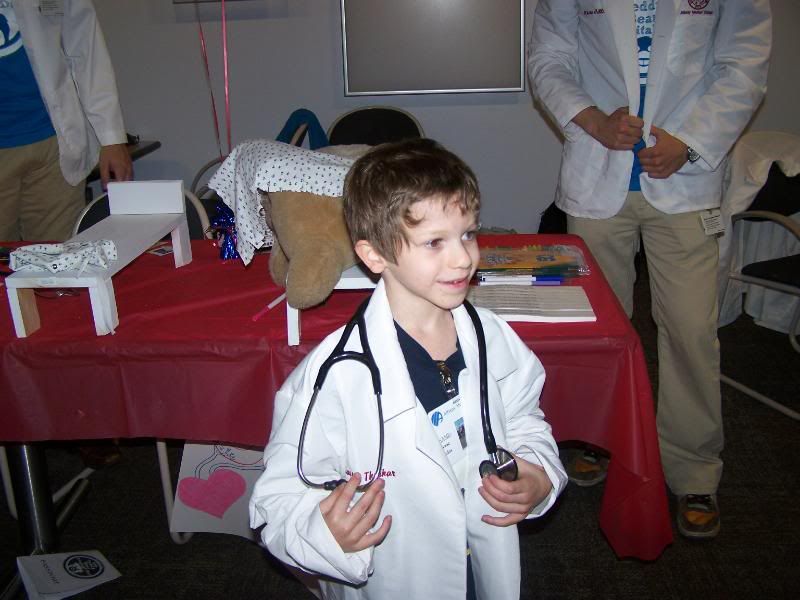 Isaac has been diagnosed with a language processing disorder as well as moderate to severe ADHD. He's also got fine motor control issues, which we think are related to the ADHD. What this all means is that he's got a hard time processing what he hears said to him and well, the ADHD speaks for itself.
Parenting a child with a hidden disability is a very tough balancing act. On one hand, you don't want the world to see that your child has a disability, but on the other hand, you do need to make modifications for some of the things that they do. The two questions that I constantly ask myself are:
am I modifying too much or am I modifying too little?
is this teaching him to cope or am I doing it for him?
Answering the first question is mostly easy for me. Isaac is a pretty independent soul who likes to try things by himself and do what he can himself. If he gets irritated with me, then I've modified things too much. If he shows signs of frustration, I've modified too little. In some cases, I let the frustration go, because I know he can do the task I've asked him to do and he's just trying to get out of it.
The second question can be a bit trickier, especially in public places.
Read more of this post at the VILLAGE OF MOMS.