I started participating in #ASKAWAYFriday and I have enjoyed it. I love connecting with other bloggers and learning more about them. I wanted to participate in this blog hop because I don't always share a ton of information about myself. I thought #ASKAWAYFriday was the perfect way for everyone to get to know me on a personal basis. For those who don't know what #ASKAWAYFriday is, you exchange a set of 10 questions for another blogger to answer. Below are 10 questions that Beth asked me and I hope that you enjoy my answers.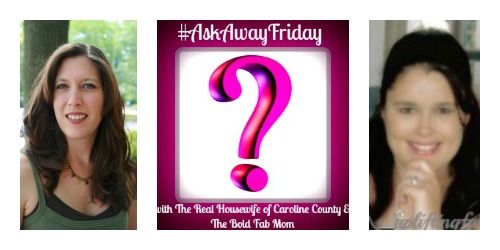 This week I exchanged questions and answers with Beth from Structure in an Unstructured Life.  She is a married and has two adorable boys.  Beth shares information on parenting, meal planning (something I should do so that we don't have to have "I don't know" every night for dinner), happiness, and organization.
In my post you will find out how I balance all three of my children's needs, my favorite season of the year, some of our family's favorite meals, my favorite place to blog in my house, and some of my passions.  If you are interested in participating in #Askawayfriday, please send me a message.  This is an awesome blog hop.  It is fun and it is a great way to meet new bloggers.  Visit Uplifting Families to see my full answers to the questions that Beth asked me: #ASKAWAYFriday with Beth from Structured in an Unstructured Life.