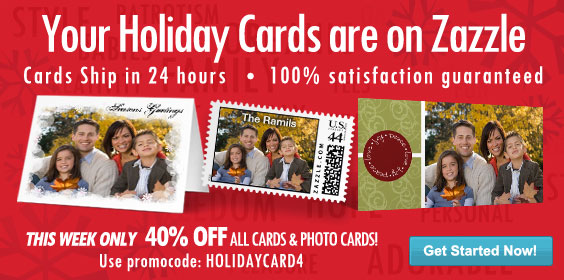 * 40% of the net photo card, greeting card and note card sale price will be deducted when the coupon code

HOLIDAYCARD4

is applied at checkout. For most products, the net sale price is the price of the product (excluding shipping and taxes). Offer is valid from

November 2, 2009 at 12:01am PT through November 12, 2009 at 11:59pm PT

.

This promotional offer may not combine with any other Zazzle promotional or discount offers. Offer valid on Zazzle.com only.
You can create your own holiday cards as well.