There is no doubt my toddler is a girl. She dresses up with outfits, costumes, fake jewelry, hand bags, tiaras and purses galore. You'll even find her stepping into my husband's combat boots, too. Whatever she can get her hands on, it's on her in some costume-like fashion.
I had no idea how addicted to shoes she was until we were given a pair to try, Simple® Shoes called the Doodle in pink. She slept in them she loves them so much.
Simple® Shoes is an eco-friendly company with a mission - to provide stylish yet sustainable shoes for adults and children using recyclable and sustainable materials. (Does anyone hear angels singing, or harps playing?) Their brand new toddler collection just launched and features eco-friendly washable suede, certified organic cotton lining and non-marking outer soles (among many other things). My favorite part is how passionate they are about using sustainable materials. And, they're freakin' adorable, it hurts to love them so much. Lookie!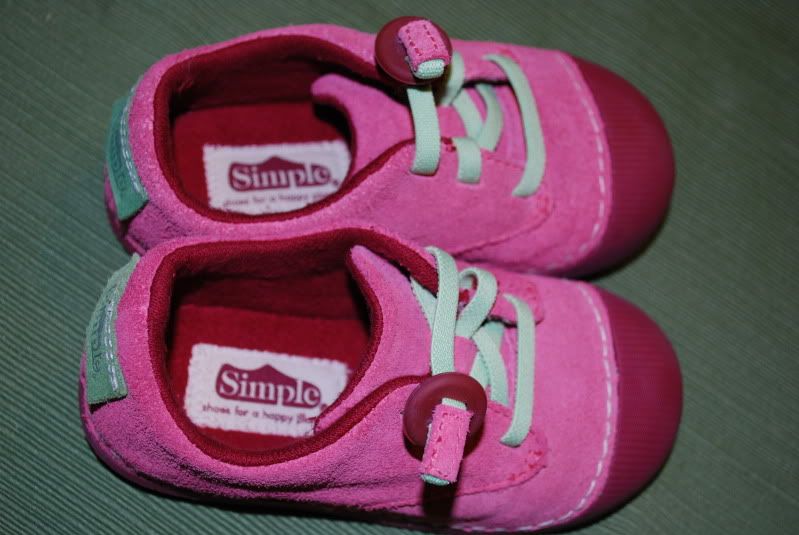 Read more and enter to win a gift certificate!