Mom-to-be is throwing a party to celebrate the soon arrival of her little bundle of joy and you're invited. Bringing a gift is expected from you so why not make this gift really useful and helpful for the new mom? It might seem difficult to pick and choose the right thing if you're not a parent yourself, but there really are many options that would be greatly cherished and appreciated for a baby shower.
Clothes
If you know whether the baby is going to be a boy or girl, the color choice is easy. Still, if the parents don't want to know the gender, your best bet are some neutral colors like yellow and orange. Anyway, if you want to really make the new mom's day, gift her and her child with sets of clothing bits and pieces that would fit the baby for months. So, don't just gift garments that would fit a newborn but mix it up with different sizes. In the end, babies grow really fast and they change their clothes sizes frequently.
Gift cards
If the mom-to-be has opted for a gift registry that might be the best possible solution and you should opt to contribute. That way she can get everything she needs or wants for her little bundle of joy, and there is definitely no room for error of any kind. In this day and age, with so many different options made available, this might be the best possible choice.
Baby wraps
If you think that baby blanket is a good idea, think again. There's something even better. Baby wraps or baby swaddles are the comfortable and cozy alternative to your regular blanket, but they also keep the baby safely tucked in and provide a lot of warmth necessary for a happy child.
Baby carrier
Another useful and very practical gift would be a baby carrier. There are many health benefits for the baby who's being carried instead of being pushed in a stroller. What's more, baby carriers make things easier for parents since these allow for hands-free baby care and contact as well as tending to other tasks and chores.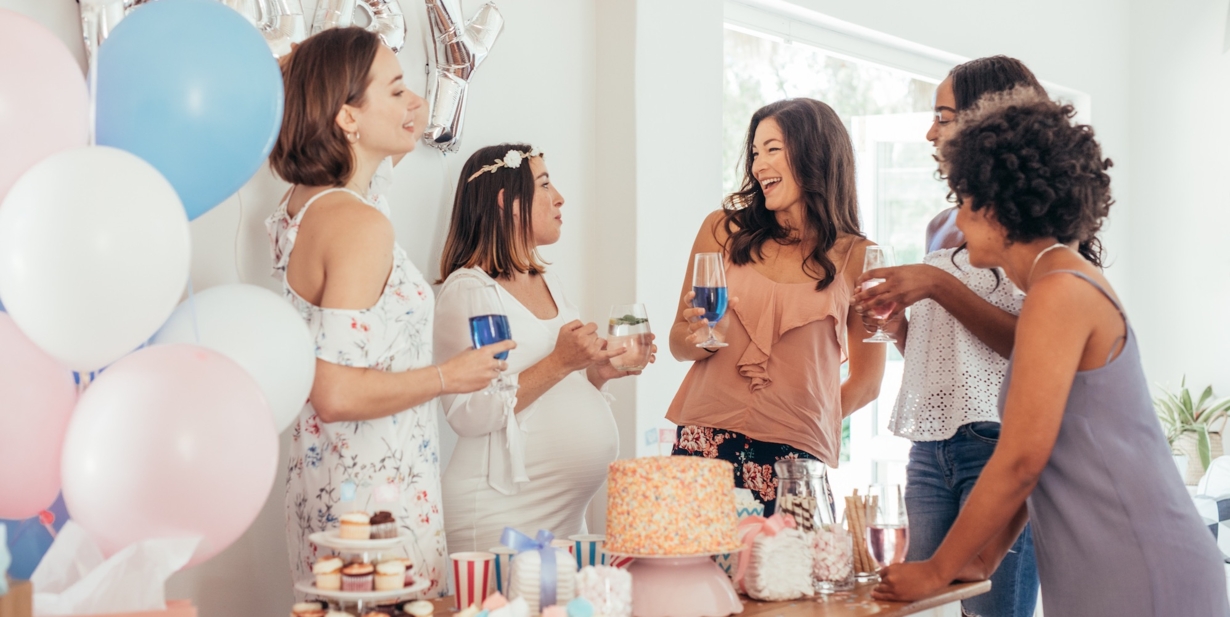 Car seat
Baby car seats are essential for safe transport. Some hospitals don't even allow mothers to take their babies home without one. That being said, cute baby car seat is definitely one of the best gifts that you can get.
Diapers
When the baby comes, diaper packs are going to become the main home accessory. Still, they are more than necessary for a newborn. In all honesty, future parents will have to spend a lot of money on these and it would mean a lot to them to get diapers as a gift, or even better – a month or two gift certificate for diaper service.
Diaper bags
If you don't really think that buying diapers as a gift is a great idea, you can always help out mom-to be with a diaper bag. These are called diaper bags, but essentially they are bags specially made to carry a lot of baby stuff that any mom might need at any moment. If you opt for this gift, make sure to get the top quality, sturdy bag with many compartments.
Bedding
For complete comfort and health, parents need to change up the bedding for cots and cribs quite often. Therefore, your perfect gift can turn out to be beautiful baby cot sets that wouldn't only be very soft and comfortable for the child but also a great decorative addition to the baby's room.
Bathtub
Again, if you're not a parent yourself you might not even think about this but babies can't take a bath or shower in your regular adult-made bathroom. Babies need a special bathtub, which can be a great gift idea. Still, make sure to get a baby-to-toddler sized bathtub because, as you're probably aware, kids grow pretty fast.
When invited to a baby shower, it's important to talk to other guests so that you can all decide what each of you is going to get for the mom-to-be. You don't want to buy the same thing as someone else. With all of you working together to make this party a blast, you'll definitely put your gift ideas to good use and cover all the essentials for the newborn