Weddings don't happen just when you are in your twenties, they happen when you are near pension, when you're been together with your partner for thirty years and, of course, when you already have children. Including your children in your wedding can be tricky, because as everyone knows – kids are unpredictable. But including them in the wedding can create such special moments on the big day and bring you all closer, especially if you are merging two families.
Get them excited
Kids don't like being forced into things. If you don't mention the wedding to them for a long time, and then one day just put them in a pretty little outfit and tell them to sit tight during the ceremony, they will – quite reasonably – be mad about it. You need to include them in the process, talk to them about the wedding, let them make choices alongside you and generally include them in the whole process. This will not only allow you to spend more time with your kids while organizing the wedding, but you will also be preparing them for the wedding day, and explaining their role. And yes, they need to have a role, otherwise you're not really including them. For younger kids, they can be flower children or ringbearers, and for older ones they can be in the bride's or groom's party.
Organize help
Even though you want your kids with you, you might not want them with you all the time, and you will need someone to take care of them while you are busy with other things – like exchanging vows. You most certainly want it to be someone whom the kids are familiar with and who will know how to handle them, but you also don't want to take someone you care about away from the important parts of the wedding because the kids are throwing a hissy fit. As for the other kids that will be present, you want to organize a professional entertainer that will keep them busy with games and toys, because when kids get bored – unpredictable things happen.
Include them in the beautify process
You love your kids, and you want them with you for the most important moments of the wedding. This means making them part of the all-important morning of the wedding and get them ready together with your squad and yourself. If you're in Australia, you can look for hair stylists in Sydney on Find Book Beauty that specialize in both bridal hairstyles, but also kids' hairstyles. If you don't want your small child to have makeup on their face, but don't want to exclude them, you can get some clean makeup brushes and just swipe them across their face to make them feel like they're getting the same treatment as you are.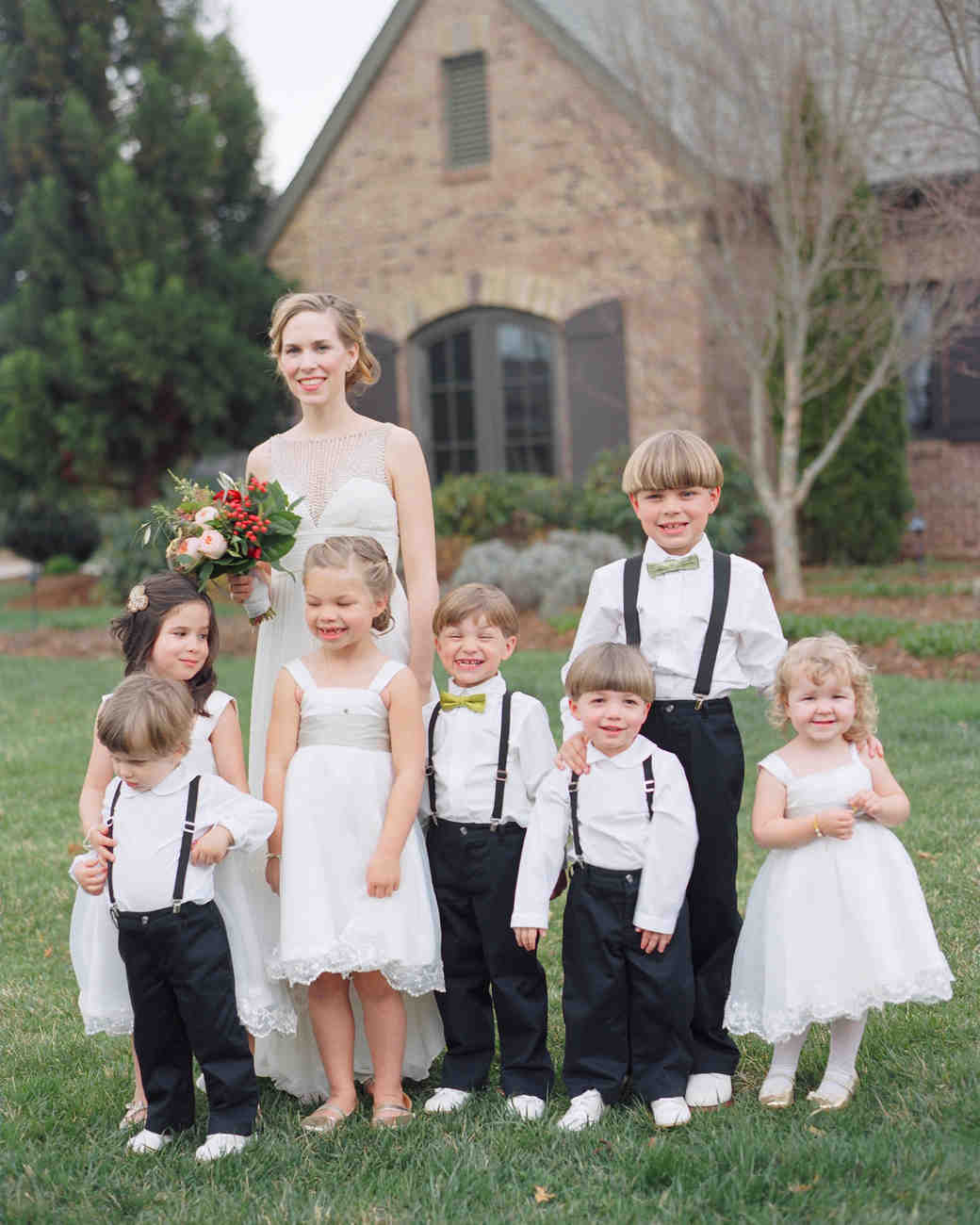 Kid-friendly meals
Kids don't want to eat escargot and sushi – they want kid-friendly food, and that's what you should organize. Of course, you don't need to have everything be customized to fit the kids, but you can definitely have some treats they will love. If you're in Italy, consider a gelato truck at your wedding, or even a pizza bar with all different kinds that people can enjoy. 
Let go of perfection
When you have kids involved – and most of the time even if you don't – you will need to let go of the idea of a perfect wedding. You will get chocolate on your white gown, someone will knock down the croquembouche and they will cream and want to be held by you in the middle of your first dance. It won't be exactly how you imagine it – but it will be amazing. You will create brilliant happy moments and memories with your family, and you won't be thinking about the images you had of a "perfect" day. When you look back, you'll see nothing but joy, so calm down and have fun.
Including your kids can be a challenge, but if you take it ne step at a time, give yourself a lot of time to prepare for everything and stay calm and collected during the day, everything will be just fine and your children will remember it not as a day when mom and dad were stressed, on edge and too busy for them, but as a happy day when they were having fun as a family.