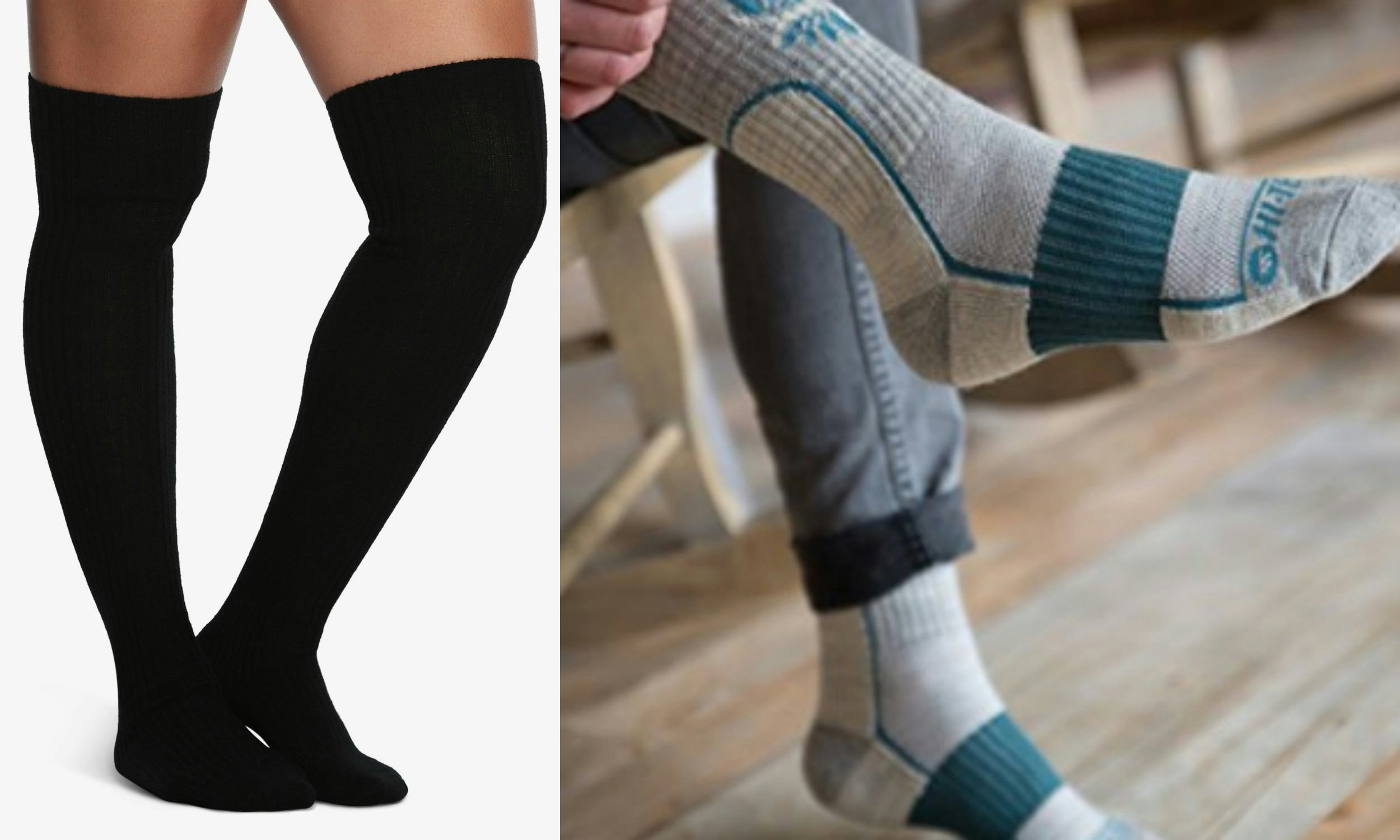 Currently, there are a lot of materials that can be used in socks production. Learning about those commonly-used materials in this way is extremely important to a private label socks manufacturer before they start their production lines in their own factories. For daily customers, knowing the respective features of each material can effectively guide them to make the choice based on their personalized needs. Some commonly-used socks fabrics are listed below.
Cotton
This is a fiber that is used more than any fibers in making socks around the world. It is one of the most popular fibers that is durable, light, washable, absorbing moisture and breathable.
Its moisture absorbing feature makes it a loved fabric. The cotton used in making socks is usually mixed with nylon to aid the movement of the moisture from the foot.
Before you wash your cotton socks, it is important to know if it is preshrunk or not. If it is not, you should avoid the socks from shrinking. You can wash them in cold water and dry them by hanging. Cotton is seen around the world, though pests and drought are the major reasons to affect the production.
Acrylic
The first on our list is acrylic, and it is known to be a sturdy fiber that is both warm and soft. The properties of this man-made fabric allow it to match better with bright hues than any natural fiber out there.
Angora
The Angora here is named after the Angora rabbit because it is the rabbit's soft hair. This fiber is usually mixed with others and is known to be fluffy. So, knitting products that desire a sense of fluffy may take this as an option.
Bamboo fiber
This fiber comes from the bamboo, a plant that grows extremely fast. Bamboo fiber is usually favored by our clients as it is known to be more breathable and softer than cotton. It may be mistaken for silk because of its natural sheen. Bamboo fiber in this way generally finds its way to be an exquisite fabric or material for socks because it is sturdy, soft, as well as hypoallergenic. Also, bamboo fiber socks are perfect for sweaty feet.
Cashmere fiber
This fiber is named after the Cashmere goat, a specialty in Tibet. As a precious knitting material, the Cashmere fiber is labeled as "diamond" among fibers or "soft gold". Generally speaking, there are colors of white, green and purple, while the white is the most valuable one. As for the feature of it, a single touch would enable a feeling of smooth, shiny and oily. In this way, a variety of high-class knitting products (socks included) are made with the cashmere fiber.
CoolMax
As a fabric that produced in 1986, Coolmax has been toped among athletes' or sport-lovers choice. This material is a pursuit among younger consumers with regard to its excellent performance in softness, lightness, no deformation after washing and coolness. Based on the properties, this fiber performs quite well in sweat absorption and perspiration. 
Drymax
This fiber is a special form of the Olefin fabric. They are made by undergoing an anti-microbial treatment to ensure it is free of odor and moisture.
Elastane /Lycra/Spandex/elastic
The fibers listed above are all made from polyurethane, a synthetic fiber. Spandex has been used quite often in place of rubber. Comparatively speaking, spandex enjoys a very performance in Acid and alkali resistance, sweat resistance, seawater resistance, dry cleaning resistance, wear resistance.
Spandex is usually combined with other fibers to give the socks the necessary comfort, elasticity, as well as close fit, they need. It allows provides additional support.
As a special type of spandex, elastic has its core, but is coated with nylon to ensure that the extreme stretch is reached.
Flax
This fiber is one that has been around for a lot of years, and it is produced from the stem's skin. The fiber is great for socks because it is flexible, lustrous, and soft. It is known to have more strength than the cotton, though it is not as flexible as it.